So, you are getting ready to start that ambitious do it yourself project, and this project just so happens to be those lovely sash windows that you have sitting in your house. However, before you begin painting and decorating sash window, learn how to keep from painting windows shut. This will give you optimal success in your endeavors, and no mistakes will make the finished project so much better! Not to mention the time that you will be saving.
The very first thing to know is what type of paint is currently on your sash windows. Is the paint old? What condition is it in? For those who have fairly good quality to the paint, this is easy. Simply smooth it out with glass paper and give it a good wash to remove dirt.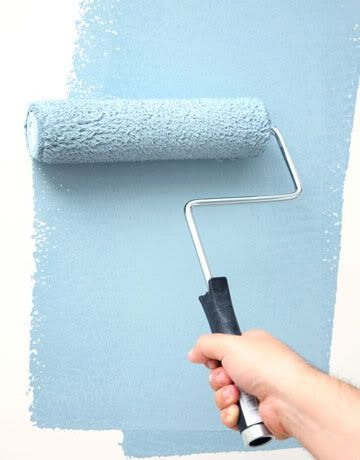 If you have rather old and peeling paint, this is a little more complicated. Strip the paint with a chemical paint stripper. If the paint is quite thick, you may need more than one use of the stripper. Finally, use the glass paper to smooth the area.
Sash windows are a challenge to paint in particular, since there are many small crevices and the sashes may block each other. The key to sash windows is to learn the proper steps as well as their order before beginning to paint.
To start, and avoid painting the windows shut, tape down the glass and any surface you do not want painted before you begin painting. The key to the tape is to take it off before the paint dries but after you have painted the area.
The actual painting is not terrible complicated. Lift the inner sash as you lower the outer sash. Next, pick up a small brush and use it to paint the reachable parts of the outer sash. Begin with the glazing bars, follow those with the lower cross car, then the side rails. Lower the inner sash, not letting yourself touch anything painted. Now you can paint the upper sash. Paint the areas that are all in reach and be sure to blend new paint with the just painted areas.
You now have free and open access to the lower sash. Just go ahead and paint all the areas that are left. Whatever you do, do not move the sashes until the paint is dry. Lastly, close the sash and paint the side runners, finishing with the window sill. Paint any remaining areas.
You are now on your way to painting and decorating sash windows, and knowing how to prevent painting windows shut. Congrats and good luck in your project!
Hire the best help for sash window repairs london. By hiring a sash window company London to do the job best. Head online now for more information.